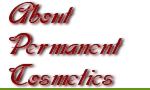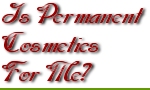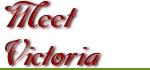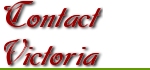 Their are many permanent cosmetic options available. It is completely up to you to decide which one would benefit you the most. All of the proceedures are performed in a clinically safe and sanitary environment.

Click on the proceedure below to gather more information and look at some of Classic Victorian Beauty's work!



Permanent Cosmetics


Paramedical Proceedures

Vitiligo Camouflage

Burn Camouflage

Stretch Mark Camouflage

Facial Line and Wrinkle Camouflage



Pricing: Proceedures range from $50.00 to $450.00 depending on the complexity of the proceedure you choose. All of Victoria's proceedures are competitively priced for their professoinal quality.
Note: Paramedical proceedures are meant to compliment, not replace, the work of a plastic surgeon.
Click here to contact Victoria and find out what's right for you!